Welcome to the Dragon Quest Wiki, a collaborative encyclopedia for everything and anything that is related to the Dragon Quest franchise. There are 6,406 articles and we are still growing since this wiki was founded in March 2006. The wiki format allows anyone to create or edit any article, so we can all work together to create a comprehensive database for the Dragon Quest franchise. Don't forget to visit this wiki's Manual of Style before editing.
The newest game in the Dragon Quest franchise is Dragon Quest Builders. It is a sandbox action role-playing video game developed and published by Square Enix. The game is set in Alefgard, a world familiar to players of the Dragon Quest game series. Unlike the original game however, this version of Alefgard was eventually overrun by and dominated by monsters. This world, now desolate, needs a builder to repair and 'build' it. The graphics and play-style is voxel, similar to Minecraft and other block building games. Players will need to build a camp and eventually a village. They will need to protect the land and the villagers from monsters such as Dragon and Slime. There will be quests to complete and a story to follow. Dragon Quest Builders was released on October 11, 2016 (NA) and is available for PS3, PS4 and PlayStation Vita.
| | |
| --- | --- |
| Hades Nelgel is a character in X. | Port Llaffan is a place in IX. |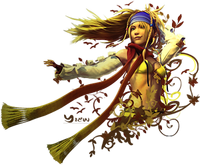 JRPG Games
Go to these sites for info or for help with your own wiki!
Aselia • Atelier • Breath of Fire • Chrono • Dinosaur King • Disgaea • Dragon Quest • EarthBound • Etrian Odyssey • Final Fantasy • Golden Sun • Hyperdimension Neptunia • Kingdom Hearts • Mana / Seiken Densetsu • Megami Tensei • Parasite Eve • Phantasy Star • Pokémon • Radiant Historia • Radiata Storys • SaGa • Star Ocean • Suikoden • Valkyria Chronicles • Valkyrie Profile • The World Ends With You • Xenoblade • Xenosaga • Yo-Kai Watch • Ys
Want your community included? See how!
See all of our JRPG gaming wikis!

Feel like talking about rumors or new Dragon Quest? Just want to talk about Dragonstuff?
Visit Discussions!
Dragon Quest Monsters Wiki

Do you want to find info on Dragon Quest Monsters? Check out Dragon Quest Monsters Wiki!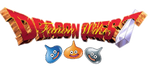 Are you interested in Fanon? Check out Dragon Quest Fanon Wiki!
Dragon Quest Champions of Merl Wiki
Are you interested in RPG? Check out Dragon Quest Champions of Merl Wiki!