The Slimopolis is an arena in Dragon Quest VI. Here you can enter in slimes that have joined your party for an entry fee. If you beat all three rounds you will be rewarded with an item.
Fighting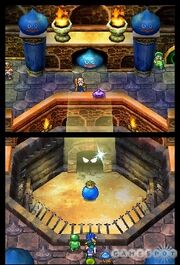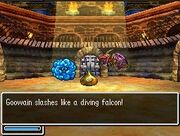 To fight, go and talk to the man at the counter to the right of the arena. When you pay the entry fee the slime you chose will go to the arena and the player will watch. When the fight begins, the player will have no control over the slime. If you win all three battles, you will receive a prize.

Slime Arena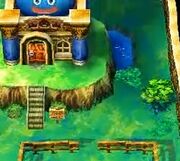 On the bottom floor, there is a door which can only be accessed by a slime. When you go through there, you can find all the slimes. Also you can find the head slimes house, Hammer. In there you can find 2 mini medals and the caretaker, who built it and accidentally built himself into there, and cannot get out. If you go down the stairs, you can see where slimes fight.
Arena Prizes
This article is a stub.
Please help Dragon Quest Wiki by expanding it.
Community content is available under
CC-BY-SA
unless otherwise noted.