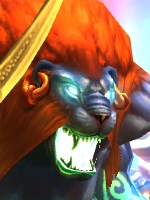 About Me
Hello there Wikians! My name is Matthew, and I've been editing for a while now. I started way back when but never made a profile to showcase what I've helped with. I enjoy watching crime and mystery shows, medical dramas, and swimming. And of course I love video games, that's a given.
That's pretty much all I have to say. If I think of something else to put here, you can expect to not see this sentence again in the near future.
If you want to talk to me, and I'm not on the Wiki Chat, you can find me on Discord. Ask for my username, please.
Random Facts
I'm a big fan of rock/metal music. Some of my favorite bands are Coheed and Cambria, Circa Survive, I The Mighty, Trivium, Kamelot, Highly Suspect, Native Construct and Ayreon.
I'm also a writer and lyricist, if you couldn't tell by one of my blog posts. I'm also a roleplayer, but not of the kind you'd expect. I roleplay as a Pokemon Trainer, and, most recently, a hunter in the World of Remnant. If you're interested, hit me up on my Talk Page.
Now, just like that sentence above in About Me, you can expect to see this if I have nothing else to add in the near future.
DQ Games I'm Playing
Dragon Quest VI: Realms of Revelation
Progress: Gallow's Moor. Restarted to work on classes.
Dragon Quest IX: Sentinels of the Starry Skies
Progress: Restarted/Indefinite Hiatus
Dragon Warrior Monsters
Check out the new walkthrough! -ON HIATUS-
Dragon Warrior Monsters 2: Cobi's Journey
Progress: Indefinite Hiatus
Dragon Quest Monsters: Joker
Progress: No longer playing.
Dragon Quest Monsters: Joker 2
Currently working towards the Unshore to begin the aptly titled Unshore About Your Ring? challenge!
My Favorites
My Favorite Characters
My Favorite DQ Games
Dragon Quest IX
Dragon Quest Monsters 1 + 2
Dragon Quest Monsters Joker 2
My Favorite Monsters - Terry's Quest + Cobi's Journey/Tara's Adventure
Uhhhhh
Something went horribly wrong. I'll fix this table in due time.
Other Games I Play
Handheld Games
Monster Hunter Tri
Monster Hunter 3 Ultimate 3DS
Monster Hunter 3 Ultimate Wii U
Monster Hunter 4 Ultimate 3DS
Pokemon (nearly every game)
Digimon World Dawn
The Legend of Zelda: Ocean Realm Trilogy
The Legend of Zelda: Twilight Princess
The Legend of Zelda: Ocarina of Time
The Legend of Zelda: Majora's Mask
The Legend of Zelda: Skyward Sword
Animal Crossing: Wild World
Animal Crossing: New Leaf
Bravely Default
Fantasy Life
TBA
Computer Games
Mabinogi

Uilliam of the Ruairi Server
Community content is available under
CC-BY-SA
unless otherwise noted.